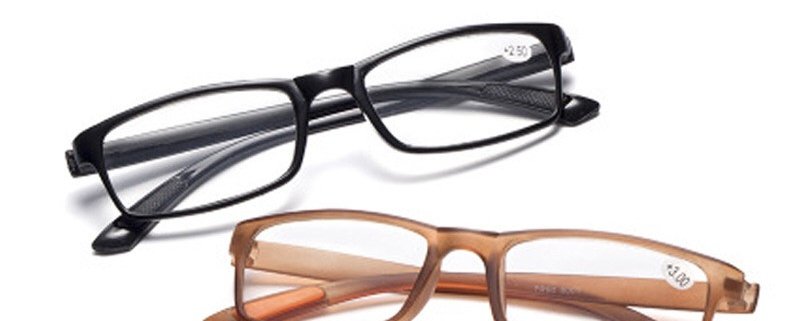 Do you have knowledge about importing quality sunglasses from China ever? Well this quick guide will tell you everything you MUST know about China's  importing sunglasses.
For the first time when you look through importing eyewear from China,you will find many serious questions that need answering i.e. How do I found a good manufacturer? How can I guarantee the quality? Will the products be equipped with safety standards? Be easy,we're here to put your mind at ease and give you  informations you want to know.
In China ,manufacturing tends to be somewhat segmented, it's to say that  specific regions manufacture specific products with specific tecnology  i.e. Steel products are mostly produced in Tianjin, plastic molded in Dongguan and sunglasses in Zhejiang province which is in the South of Shanghai..Although this is not static, you do have a factory that produces quality eyewear in China, but it's good to know that you can find a group of companies that produce similar products in the same area.
The world's  largest cluster of sunglasses manufacturers was located in Wenzhou; there are hundreds of manufacturers, component suppliers and trading companies. This is where the problem arises. How do you choose the right company to make your sunglasses, where do you start?
To make your information more clear ,we've compiled a list of things you should know when considering manufacturing sunglasses in China:
Compliance of The Product
First, you need to consider whether the supplier of sunglasses is experienced and manufactures products according to the specific regulations of your country, city or state.
You must be aware of this in the early stages of due diligence, and you tend to find that a large number of suppliers do not meet the requirements. As a supplier in your area, you should take the responsibility for understanding the law and ensuring that any and all of the glasses you import meet product safety standards, labeling requirements, and zero hazardous substances. To make this whole process quick and painless, You can start with the manufacturer to see if they have the ability to produce compliance products.
So,how do you do to begin this ask, well, the first thing you have to do is to request product compliance certificate document.
In the case of Eyewear you should be looking at:
Test Report and an FDA declaration of conformity
A personal protective equipment directive declaration of conformity and a test report where possible (this will vary from region to region, here's an example from the UK)
This is a easy way for you screening quickly potential manufacturers, so you can only focus on compliance manufacturers.
2. Social Compliance Audit Reports and Quality     Management System Certificate
Of course,there are many things you are supported to take in, and it's important that the potential manufacturer has these certificates available for your inspection, and make certainty that they are current.
A quality management certificate (QMS) indicates that the supplier manufactures can achieve international standard.
Social compliance audit reports ,a report showing that the supplier you're looking to deal with is treating their workforce fairly, paying them which is equal to their work and that their living environment is up to standard. This has become the norm all around the world and should be available as a standard to pick your supplier.
You should look at the following as well for your great deal :
Registered business scope: Are you looking for a manufacturer or a middleman, so be sure to clarify that they are actually self-produced and cut off the middleman from the beginning.
Registered capital – If the amount of registered capital is small, this may suggest that the supplier is relatively small, which is not necessarily a bad thing in itself, but a company with a higher registered capital indicates a serious participant.
3. Product Specification
Sunglasses manufacturers can be launched before manufacturing, expecting their buyers to provide them with a set of specifications for the products they need to produce.Sunglasses are very customizable and, for example, can use the different materials and components in the same frame mold to produce the same design.You may have thought that materials and components are factors that directly affect unit price; you can read more about this in the blog "Made in China is still cost effective."
Let's go on with what you need to know before contacting manufacturers directly:
The Lens:
Materials, Glass, Composite, Polycarbonate, Plastic
Will the lenses be Polarized
Standards – EN ISO, ASTM
Anti-reflective or not
Thickness in mm
Shape and Color
Frame Materials:
Alloys
Polypropylene
Acetate
Stainless Steel
Colors of the material – Pantone or Standard colors
The Hinges:
Stainless steel (Higher Quality)
Plastic (Lower Quality)
The Logo:
Printed or Indented?
Printed on frame or lens
Product Packaging:
Customized packaging
Standard packaging
4. MOQ (minimum order quantity)                              Requirements 
It's the norm that there will be MOQ requirements for different companies. Each supplier set their own limits like the following:
1000 – 2000 pieces per order
300 – 500 pieces per model of designs that aren't custom and per color or pattern
This is by no means a standard quantity, so you must confirm the supplier's minimum order quantity requirement. When ordering a custom frame or having a specific color Pantone, the requirements are often higher because these are not in the standard sunglasses category.
The company sells small quantities of products online, but be cautious because sunglasses may be designed for the Chinese local market and rarely comply with US or EU safety regulations and labeling requirements.
As in most cases, the FDA has prescribed over-the-counter sunglasses. The FDA sets safety and quality requirements in the following locations:
Optical properties
Biological construction, Biocompatibility
Impact resistance
Flammability
The FDA refers to the ASTM and ISO standards mentioned above and has a set of rules for each of these points. For more information, you can go directly to the Industry Guide: Over-the-Counter Sunglasses Guidance Document.
The regulations vary from state to state, the only thing you should do is to make sure you know the state where you plan to distribute or sell sunglasses. For example, California has a limit of 800+ on consumer goods, much higher than any other state.It is worth noting that any product imported into the United States must be stamped with the country of origin mark, in which case it will be – made in China or made in China.
European Union
As mentioned earlier, in the European Union, importing companies or individuals are responsible for ensuring that products meet the requirements. Sunglasses are required to comply with the prescribed PPE instructions, but must comply with Bureau Veritas. Sunglasses need to be marked with the CE mark, and you must keep a technical file for each import, which may include:
A full risk assessment
Test reports
Drawings of the design
A list of applied EN standards
Copies of labels, manuals, and packaging
Declaration of conformity
Sunglasses imported into the EU are regulated by the EU Regulation REACH, which aims to improve the protection of human health and the environment. This means that sunglasses may be free of certain substances such as mercury, lead or cadmium.
In addition,there may be other requirements for children's sunglasses and safety glasses. The first thing you need is to prove that the glasses are shatterproof. What's more ,these regulations are updated regularly, so it's best to contact your nearest office to process import regulations, and freight forwarders often provide up-to-date and up-to-date details.
If you have any questions about how to proceed, what can be done to ensure that your compliance is in contact with our expert consultants to answer any questions you may have and to give you peace of mind.
https://sagemoda.com/wp-content/uploads/2019/11/Wholesale-Clear-Frame-Optimum-Personal-Optical-Round.jpg
800
800
sagemoda blog
https://sagemoda.com/wp-content/uploads/2019/11/logo-340156.png
sagemoda blog
2019-08-08 08:09:54
2019-11-14 23:47:03
How to Import Sunglasses From China -Complete Guide